CERASTRUCT suspended ceilings –
optically beautiful, sound-clear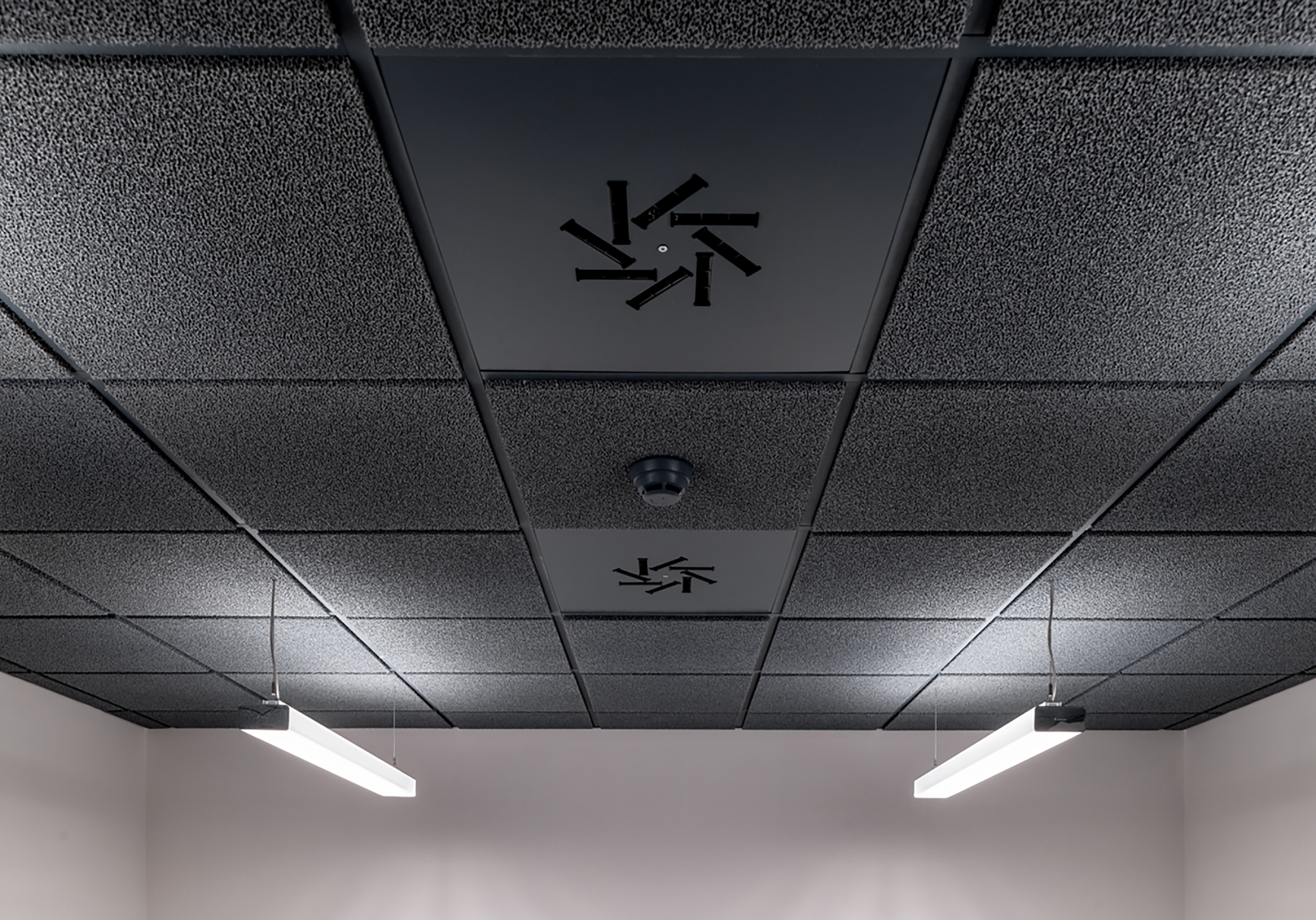 You'll appreciate CERUSTRUCT suspended ceilings wherever you want to achieve a unique visual effect, you need to control the acoustics of the space or hide installations located under the ceiling.
Why CERUSTRUCT ceilings
Suspended ceilings are made of specially treated ceramics, which has a foam structure. The material itself is of pure natural origin, tested for many generations. CERASTRUCT is highly resistant, light-transmitting and has unique acoustic properties.
Each of the suspended ceilings is custom-made precisely to the requirements, can be combined with metal, wood and glass; it can be used in smaller spaces as well as in large halls.
original design
absolutely accurate
high durability and long lifespan
solutions for acoustically demanding spaces
combination with built-in and added elements

Shape options
Thanks to the way the suspended ceilings are manufactured, they can be adapted to the shape characteristics of the space to the nearest millimetre. Of course, there are precise inputs for built-in or added elements, for example for lighting, speakers, projection equipment, etc. Each of the suspended ceilings is custom-made precisely to the requirements, the limit is only the maximum size and thickness of the ceiling, which can be xy.
Sound properties
Tests have shown that the CERASTRUCT significantly prevents sound reflection due to its 3D structure. It also absorbs sound when combined with acoustic absorption foam. Suspended ceilings made of this material are therefore in great demand wherever we claim acoustic comfort – especially in concert halls and houses, recording studios, classrooms or lounges.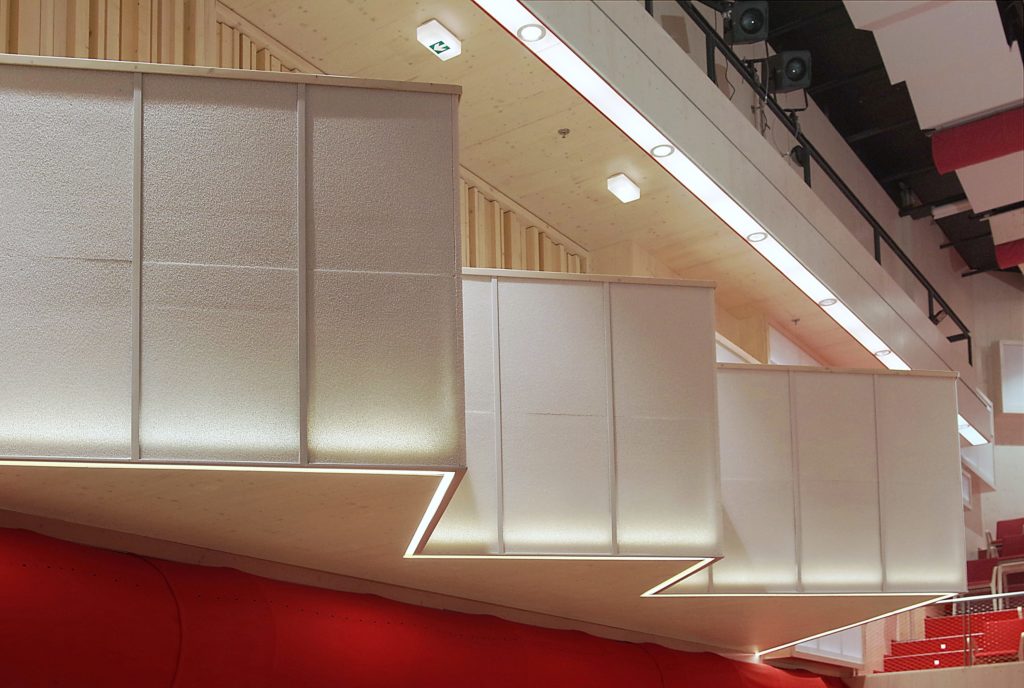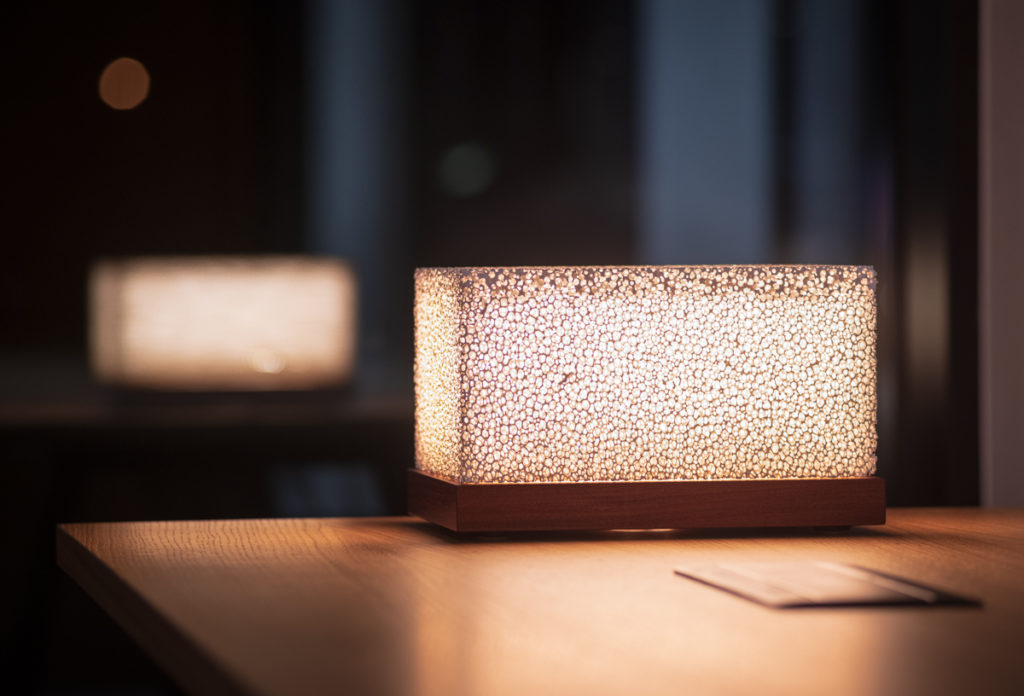 Light transmission
Thanks to the foam structure of the ceramics, an interesting visual effect can be achieved by placing a light source behind the suspended ceiling. The suspended ceilings will therefore also serve to set a unique atmosphere of space.
Material resistance
CERUSTRUCT ceilings are also used where it is necessary to cover installations leading under the ceiling. Most often, it is an air duct or others.